On Wednesday 15 Jun 2022, we held our first ever national kitchen table conversation – using Zoom – with 9 democracy fans from around the country. We were interested to hear how people felt after the federal election on 21 May.
It was heartening to have so many parts of the country represented. The electorates we came from were:
Australian Capital Territory
New South Wales

Grayndler
North Sydney
Wentworth

Queensland
Victoria
Mark Spain chaired the meeting which lasted for 75 minutes. We all had the chance to introduce ourselves, answer the preset questions and make some concluding remarks.
In answer to the question, What are the top 3 issues you'd like your MP to address this year? there was a lot of commonality but also some interesting answers which we hadn't previously considered.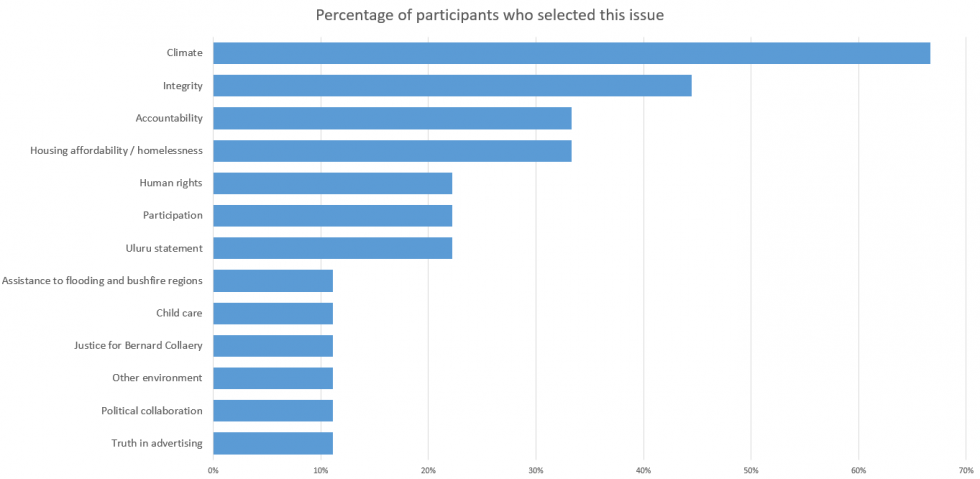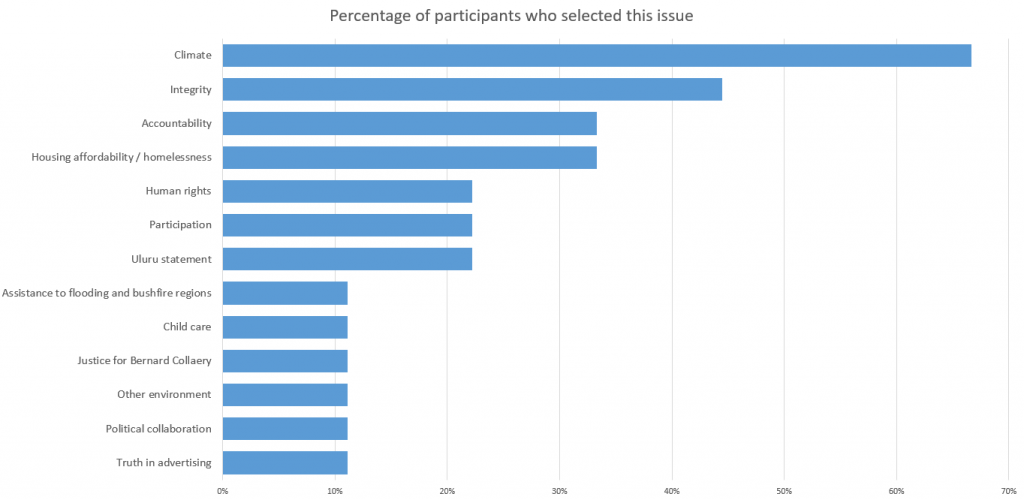 The persecution of Bernard Collaery is something I wasn't familiar with.
Another way to depict our discussion is a word cloud of my written notes: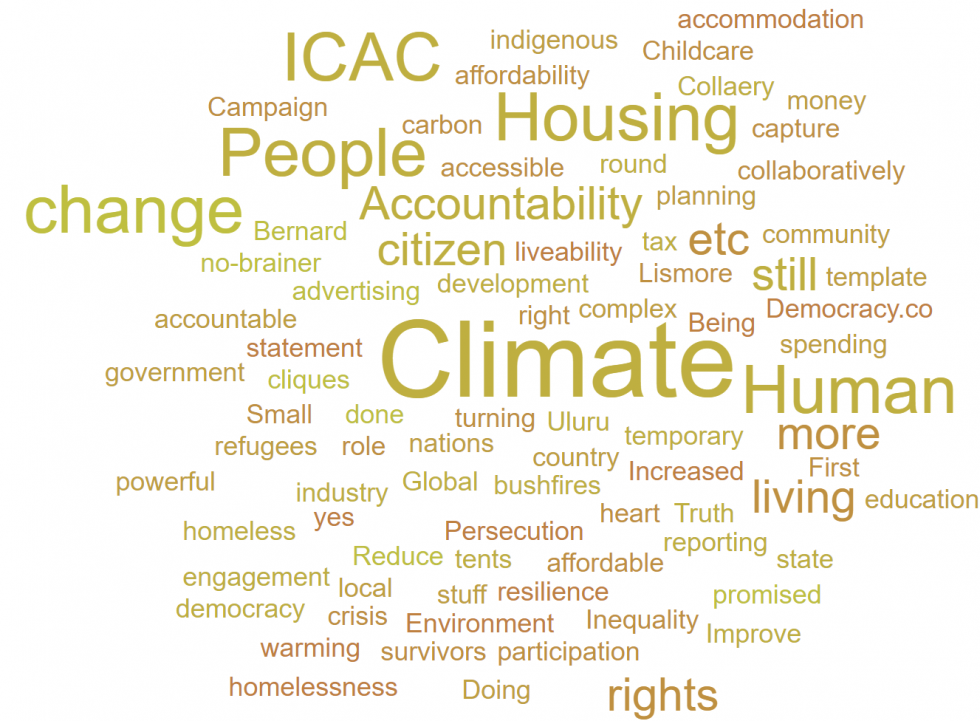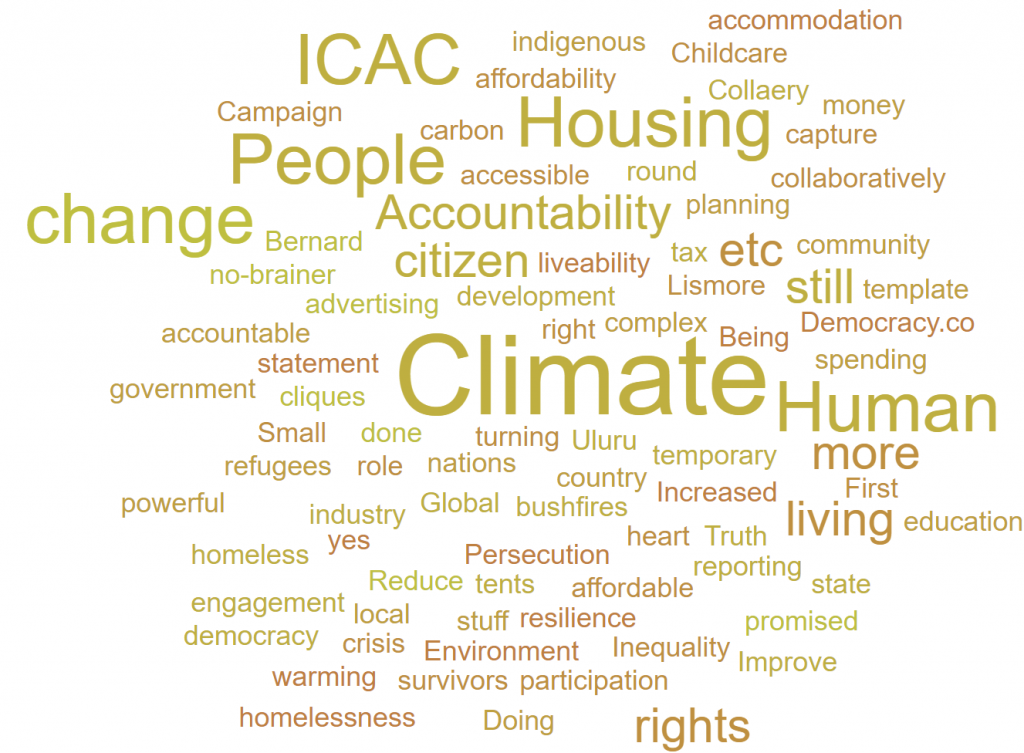 In answer to the question, How motivated do you think voters would be right now to form an electorate action group in your electorate? we generally felt that there was a national sigh of fatigue and relief after the election but that interest and activities would resume in the coming months, especially as the newly elected government has made a number of promises which it will be expected to honour.
It was a good session. Thanks to everyone who took the time to participate. We look forward to the next one.
One participant shared an open letter on campaign finance reform, which you can download here, and might serve as the basis of a future KTC.
Marcus Crowley